I met my new horse for the first time yesterday.
My trainer and I got him as a trade for a Welsh pony that we couldn't get sold. She picked him out in VA and sent him up to me to do up, and my job is to turn him into an A-Circuit Children's Hunter and get him sold. He's a 5yo ottb who had a job as a trail horse before she found him. It took a while for him to make it all the way from VA, so I was really excited to finally meet him.


Here's Sammy!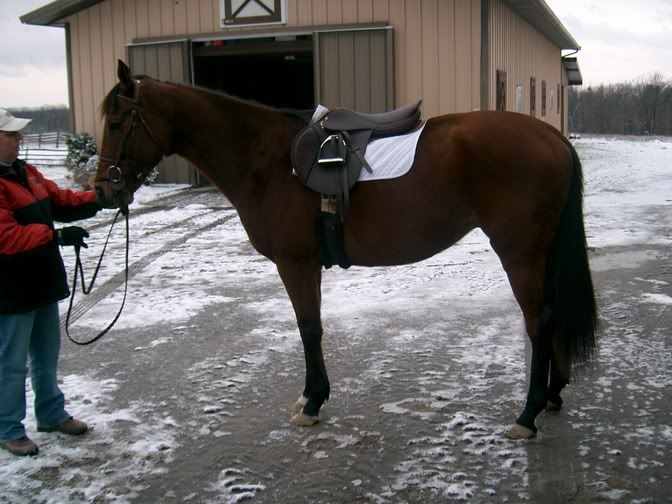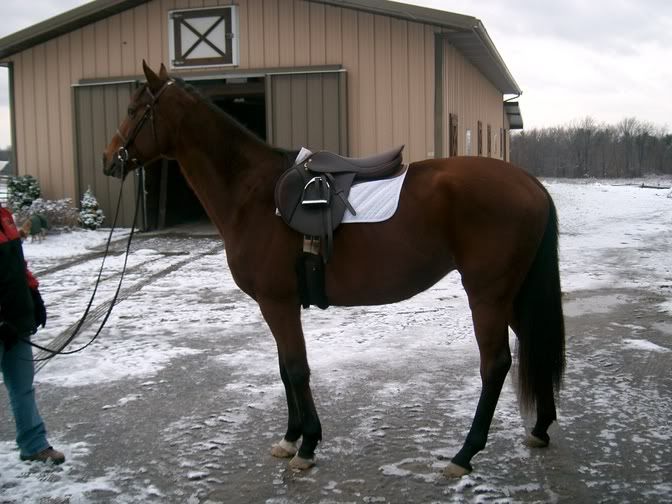 Yep. We could use some groceries, a clip job, teeth done, some shoes... a topline wouldn't hurt either...
He's cute though, underneath all that hair.

This won't get us far in the hunter ring...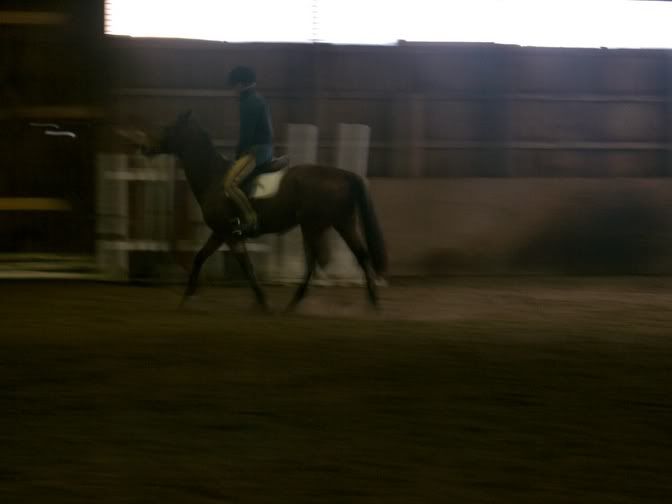 Steering? Contact? Being the shape of our turns? A canter depart that happens without running halfway down the long side first?
These are all things that will have to be installed.

But he's sweet and he tries and he learns quickly: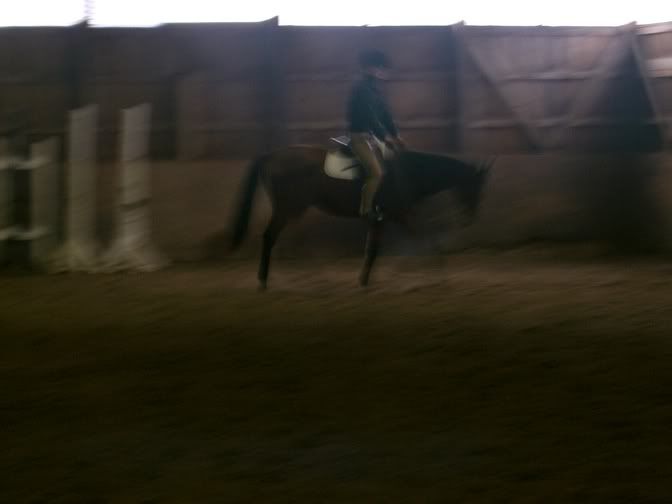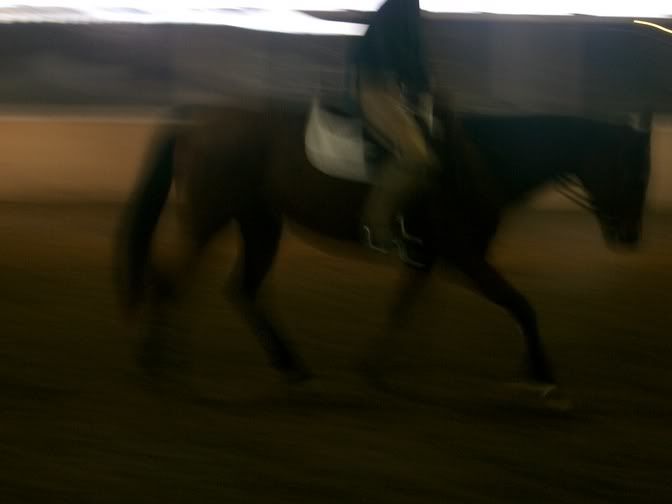 I will update as I get to know him better.
Give me three weeks and I think he might turn into a whole new horse!! :)